Estremoz White marble most common applications
The Estremoz is a great white marble from Portugal that has been used on numerous applications for years. It is now found pretty much on all sorts of interior and exterior uses.
This is a white marble that presents interesting technical properties, white color consistency, large availability. These factors have made the Estremoz White marble a very attractive stone that has been used on a wide range of applications, both interior and exterior. Below, we present some of the most common applications:
Estremoz marble wall coverings
One of the most common type of applications, hundreds of thousand of square meters of Estremoz White marble wall coverings have been supplied in the past several years. Several factories in Portugal specialized on standard size tiles, supplying tiles with fine thickness such as 10mm or 12mm. For many years, this was a main export product in terms of Estremoz White marble.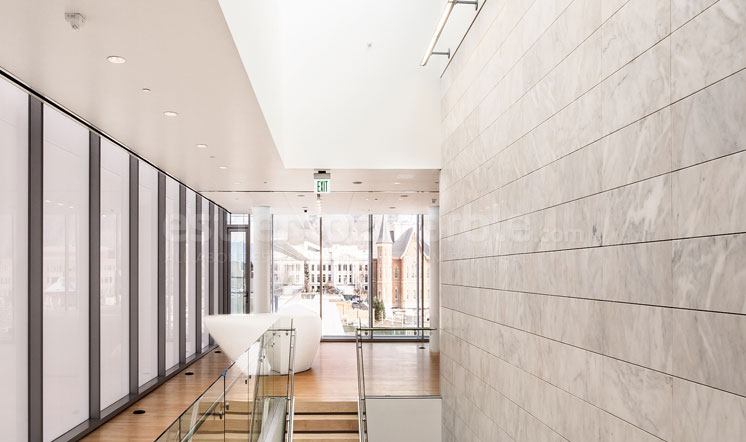 Estremoz marble cladding
Estremoz White marble has been a great choice for exterior wall cladding applications. The consistent white color makes a fantastic job in terms of cladding. Here, it is common to used specific surface finishes such as bush-hammered or sandblasted, which will bring a further white colored look to the cladding.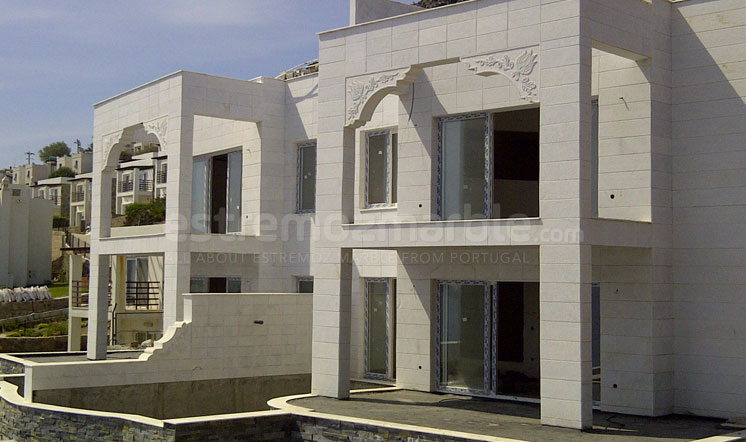 Estremoz marble masonry
Traditionally, this has been one of the most important finished product done with Estremoz White marble within the Portuguese stone industry. In Portugal, this kind of marble is widely found on diverse masonry applications.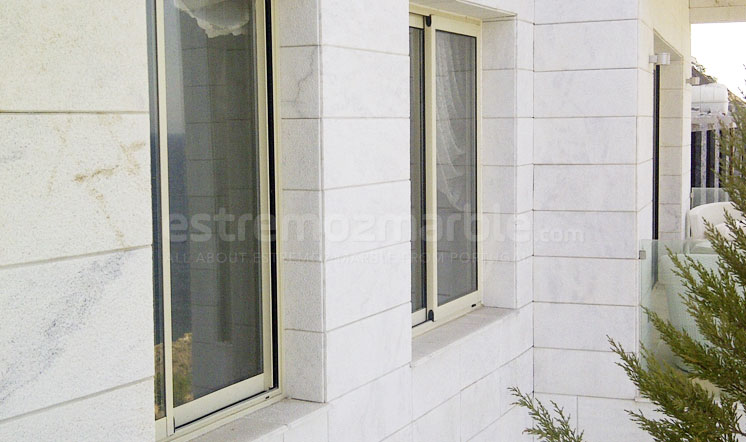 Estremoz marble stonework
A less common type of application but nonetheless a good choice for flooring applications. If properly installed, the Estremoz White marble can do an amazing work on stonework applications, specially with the veins visible.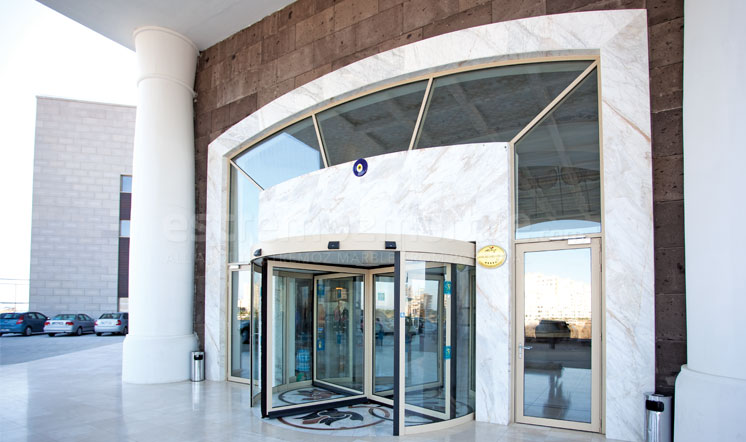 Estremoz marble flooring
Flooring is perhaps the type of application that has brought the most recognition to the Estremoz White marble. Here, the polished surface will highlights the unique and beautiful characteristics of the Estremoz marble.