Portuguese marble profile: White Vogue
The White Vogue is a top selection white marble from Portugal, showing consistent white colored background and some very elegant and delicate darker veins. This is essentially a new selection available in the market.
We are talking about a new selection white marble that is extracted in the Estremoz area in Portugal, the White Vogue is a very exclusive type of marble, showing a very consistent clear white background, towards creamy, combined with a delicate and elegant darker grey vein. It may present some occasional brownish vein, but all-in-all, this selection presents a very balanced structure and look. It is considered a top selection white marble!
The White Vogue is a type a marble mostly used on interior decoration applications, such as flooring, wall coverings, diverse decoration, with higher demand from markets such as North America, Russia and Northern Europe.
Portuguese Stone Profile
Stone type: Marble
Color: White
Extraction area: Estremoz – Portugal
Applications: Flooring, interior decoration
White Vogue white marble slabs from Portugal
White Vogue white marble from Portugal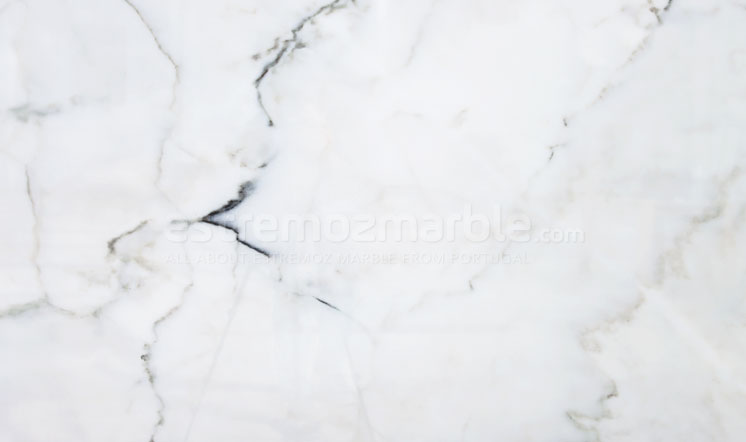 White Vogue white marble from Portugal