Portugal has a very interesting choice of marble that is being supplied worldwide and are well-established in the market. They can be found in different colors, patterns, selections and have been consistently used on a wide diversity of projects both on interior as well as exterior applications. On this article, we introduce to some of the most relevant Portuguese marble available in the market today:
Estremoz White marble slabs / Blue-Golden selection with strong veins
A fine selection that is knows for its strong and dramatic blue colored vein, which integrates quite well with some golden color veins. This selection does a wonderful job as book-match. This is one of the variations of the Estremoz White marble.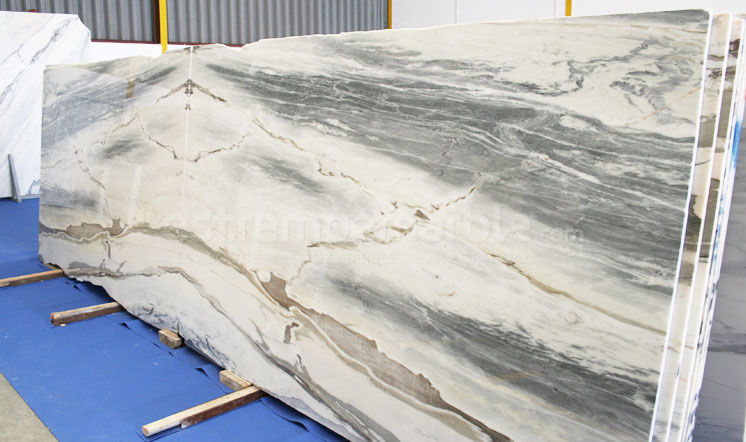 Rosa Salmao marble slabs / Strong pink color with darker veins
A type of marble showing a strong pink / reddish color tone, which in combination of lighter areas and occasional darker grey vein, makes this a wonderful and quite unique choice of marble. Quite popular in the Middle East.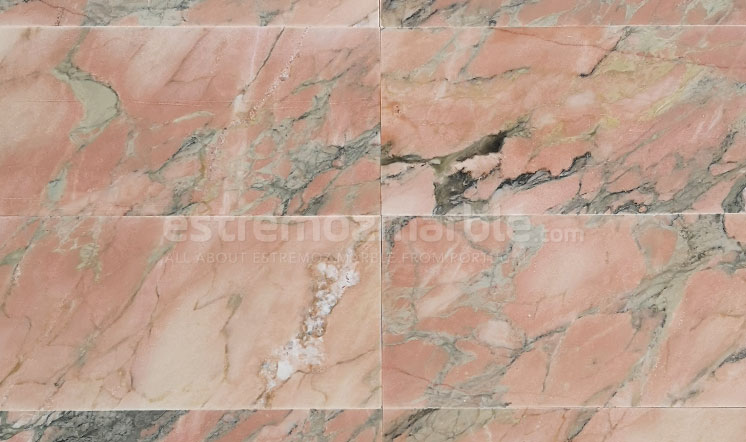 Pele de Tigre marble slabs / Grey and white marble
This is one of the most relevant grey marble in Portugal, presenting a combined white and grey colored background, as well as a strong veined structure. This type of marble has high demand.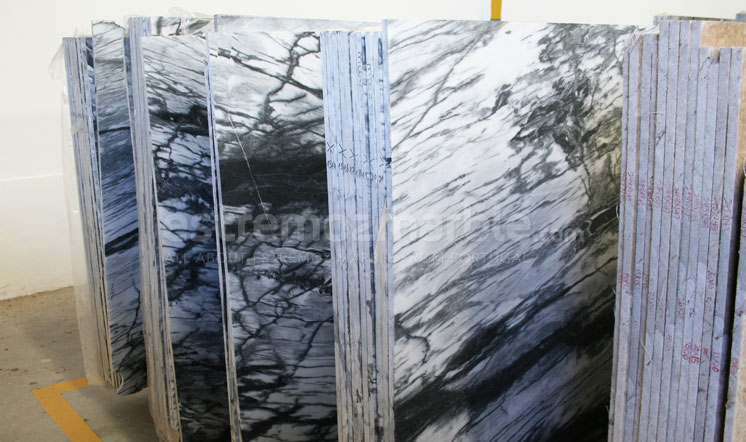 Estremoz White marble slabs / Calacatta selection
Showing a consistent white colored background, the Estremoz White selection Calacatta is named after the famous Italian marble. It shows a white background that combines in great harmony with delicate grey vein structure.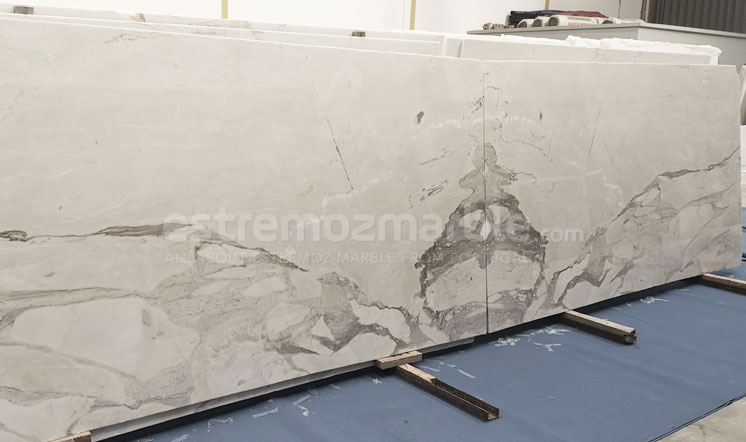 Verde Viana marble slabs / Green and beige colors
As the only green colored marble in Portugal, the Verde Viana marble is a special type of marble. It shows this unique and beautiful vein, which combines with some white and golden brushes. The supply generally does not meet the growing demand.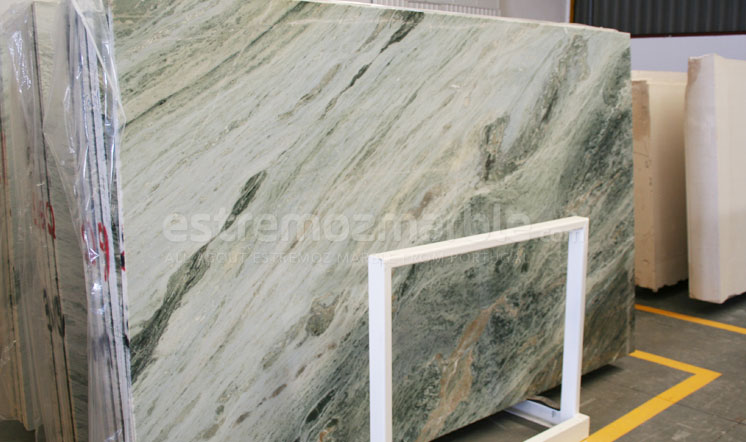 Estremoz White marble slabs / Bianco Carrara selection
The Estremoz White marble selection Bianco Carrara shows a fine and delicate grey vein structure, which combined with the consistent white background makes this the top selection Estremoz marble.
Estremoz White marble slabs / Rosa Pink selection
This is a white colored marble that is mostly known for its pink color tone, as well we strong red and grey veins. Being considered a more commercial selection, it presents an interesting price/quality relation.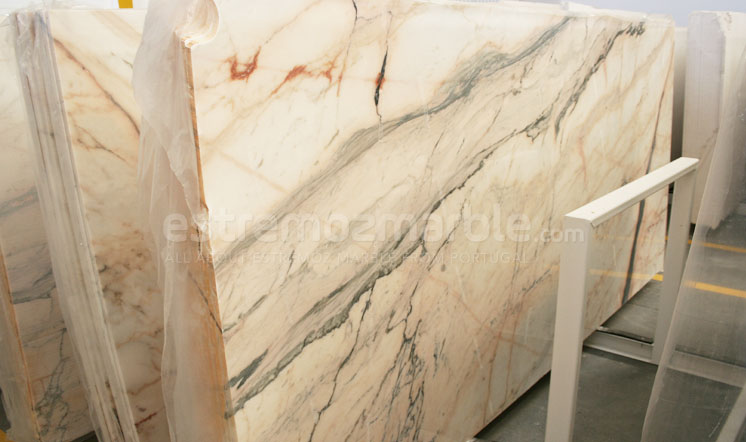 Ruivina marble slabs / Light grey color selection
The Ruivina is a popular grey marble in Portugal, with a strong national market. It has however gained some international recognition and has today a growing demand internationally.
Rosa Portugal marble slabs / Light pink and creamy color
The Rosa Portugal marble is perhaps the main pink colored marble in the country, with a reputation of its own. It shows a wonderful pink color that combines in perfection with creamy/brownish colors.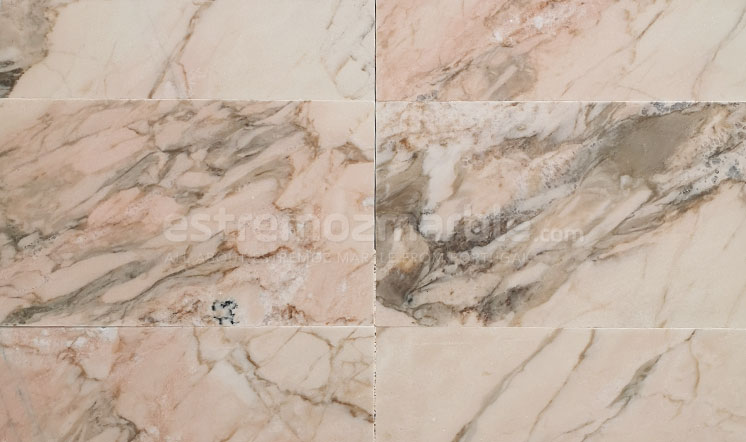 For more information about any of these marble, feel free to contact us directly.